Benefits of Thermoformed Trays:
• Easy to repair.
• Nestable and stackable.
• Durable, reusable, and easy to clean.
• Green product that is 100% recyclable.
• Weather, chemical, and UV resistant.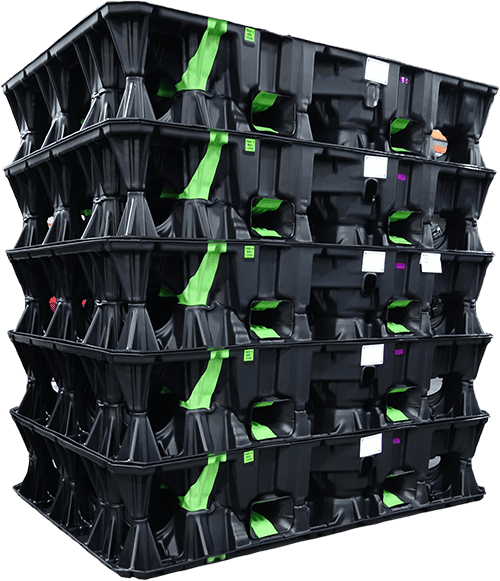 Secondary Operations
Forming Technologies has the ability to perform a variety of secondary (post-forming) operations, including:
• Hot stamping
• Custom Labels
• Customs Placards
• Installation of Urethane Details
Our returnable trays offer improved durability and a longer life span than expendable packaging.
Let us show you the Formtech advantage!
Send us your requirements and your contact details and we will respond as soon as possible regarding the best way to serve you.